How Long Does Building a Custom Home Take, and Why?
Depending on the complexity of the project, building a custom home can take anywhere from about 10 to 16 months. It could be less as several variables go into project time.
When we're asked how long building a custom home takes, we have to scratch our heads a bit before answering. It takes a moment to think back over all the projects we've done over the last three decades.
And with everything we've seen, it's hard to come up with a definitive answer for you.
What we can do is explain why there's a range. While you can't control all of these variables as a home buyer, you can influence some.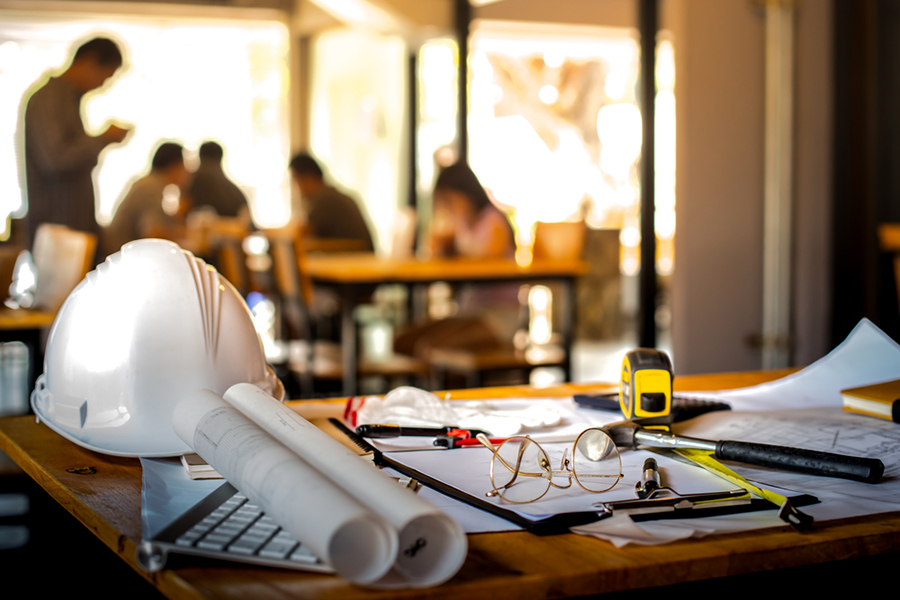 ---
CUSTOM FLOOR PLANS
This is really a couple of variables rolled into one. The time is takes to draft and commit to the custom floor plans can be significant. You don't sit down with a contractor for a few minutes in the morning and expect to have final plans drawn up by dinnertime. Carefully working through this can take a few weeks.
The second variable is the time it will take to build the home based on the plans. A more complex build is naturally going to take longer. Sourcing uncommon materials, building more complex shapes such as curved walls, and simply adding square feet all factor into your time investment.
LAND
Pre-construction is the period where we prepare the land for the build. Relatively flat, pliable land without many trees, rocks or brush makes laying the foundation pretty simple.
But land buyers are often drawn to attractive qualities like woods, slopes and marshes. If this is your ideal land for building a custom home, the added time is not a delay. It's an investment.
PERMITS
This process varies by community. In our neck of the woods, we do a lot of building on Hilton Head Island, South Carolina. We must submit site and building plans to the town government. Sometimes a tree survey is required. Later on, waiting on a final inspection after the build adds a bit more time.
We can't begin building until a state-credentialed engineer puts their stamp of approval on our plans. It can take about two weeks to hear back. When we do, they sometimes ask for revisions that can start the process over again. That's why we strive to get the plans within standards the first time!
WEATHER
Once the foundation is laid, we frame the house and build the roof. The storm season in the South Carolina Lowcountry is typically June through November. We work through it, of course. We just have to watch the skies closely, especially before the roof is on.
We don't let a little rain slow us down. But a lot of rain can cause problems. It can destabilize the ground so much we can't dig holes for basements without the walls caving in. And severe weather off the Atlantic can be too dangerous. Weather is one of those things you just can't do a thing about.
THE WORKERS
Building a custom home is a complex process involving a dozen or more specialists. HVAC, electrical, roofing, masonry, flooring, kitchen & bath, foundations – these are just a few areas where a good custom home builder directs the work of trusted partners.
That means coordinating a dozen or more schedules, as these specialists aren't all available at the same time. We've cultivated the project management skills you would expect after decades in the business. But even the best general contractor will struggle with delays in specialist availability from time to time.
THE CUSTOMER
You are often the variable that most determines project time. As the home buyer, you decide whether changes at any point in the process are important enough to warrant additional weeks of construction.
When home buyers are up front with us about wanting to move through the process as quickly as possible, we do all we can to avoid change orders. But you're the boss. We do our best to estimate how much you will need to invest in time and dollars to adjust your vision.
IT'S ALL ABOUT MAKING YOUR DREAM HOME PERFECT
Building a custom home is not about getting into a home quick – it's about getting into a home that perfectly matches your dream.
That's what ALS Construction will do for you. When you start with an experienced custom home builder, you get the entire process managed. We guide you from the architectural design and land selection stage to the final inspection and everything in between.
Contact us today to learn more about what to expect from your custom home building adventure!
Let's talk about my dream house!